In a world where uniqueness is celebrated, Soudi Al Nadak shines as a distinctive figure, embodying her extraordinary name. Born in the heart of London on the 19th of June, she embarked on a remarkable journey that led her to the vibrant city of Dubai. Her pursuit of knowledge traversed the halls of schools, colleges, and universities in Dubai, culminating in a degree in business management. Soudi's physical presence mirrors her towering achievements.
A Shy Beginning Blossoms into Ambition
Soudi's early years were marked by a quiet, introverted demeanor. Her school days saw her as a reserved individual, harboring dreams of becoming someone remarkable and finding a partner who shared her wealth of ambition.
Excelling in academics, she consistently ranked at the top of her class, promising a bright future. Her passion for exploring new horizons through travel was a constant companion from her early days and continues to be an essential part of her life.
The Ascent to Stardom: Overcoming Hurdles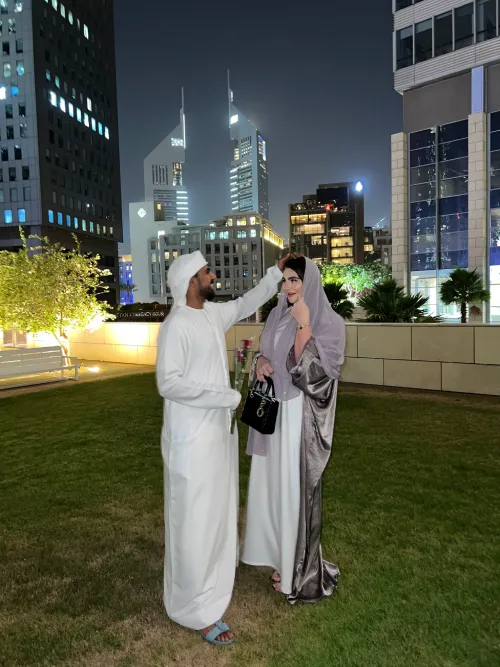 Every path to success is riddled with obstacles, and Soudi's journey was no different. Venturing into entrepreneurship brought its share of challenges, leading her to question whether she should trade it for a quieter life as a homemaker. Navigating the intricacies of the business world was a formidable task, compounded by the weight of negative comments that often haunt the realm of social media. However, unwavering support from her husband and the determination to persevere guided her through these dark moments. Additionally, bridging cultural gaps between herself and her husband was a testament to her adaptability and determination.
A Vision for the Future
The future holds endless possibilities for Soudi. She envisions a life filled with more travel, a continued passion for crafting captivating TikToks, and the prospect of becoming a loving mother. These are not just aspirations but life-defining goals. Additionally, she harbors ambitions of elevating her business to new heights and achieving greater excellence in her field.
Basking in the Social Media Spotlight
The allure of the spotlight on social media is undeniable for Soudi. It offers her a platform to create delightful TikToks that bring laughter and joy to her audience. Her life, enriched by luxurious experiences, provides a window into a world that many can only dream of. However, this journey comes with its own set of highs and lows. The camaraderie of her 1.2 million followers creates a tight-knit community where experiences are shared. Meeting her followers both in Dubai and across different destinations has been a cherished part of her social media presence. Yet, the shadows cast by hurtful comments remind her that the path to fame is not without its challenges. Nevertheless, Soudi has learned that she cannot please everyone, a valuable lesson in maintaining her mental well-being.
A Message of Empowerment
To those aspiring to follow in her footsteps, Soudi Al Nadak offers sage advice. She emphasizes the importance of carving a niche and nurturing a passion within a specific realm. Her own journey, rooted in her marriage to a millionaire in Dubai, highlights the power of finding a unique perspective. While life's challenges may seem insurmountable, Soudi's story exemplifies the strength of perseverance and the rewards that await those who refuse to give up.
Connecting with Soudi Al Nadak
Soudi's social media presence provides a direct gateway to her captivating world. Join her on Instagram at soudiofarabia and explore her delightful TikToks at soudiofarabia.