In the sprawling metropolis of London, where dreams and ambitions often clash with the harsh realities of life, a name has emerged that resonates with success, resilience, and the pursuit of passion. Yazz Nasir, born on May 25, 1984, in London, UK.
Growing up in the vibrant and diverse landscape of London, Yazz Nasir's early years were marked by a blend of cultural influences and a vibrant community. The city, known for its rich history and myriad opportunities, became the backdrop for his journey towards greatness. London's energy and dynamism were the perfect catalysts for a young man with dreams that reached far beyond the horizon.
At the age of 19, Yazz embarked on a remarkable real estate journey, a decision that would set the course for his life's work. His late father, a source of inspiration and wisdom, played a pivotal role in nurturing his passion for the world of property dealings. The values instilled by his father, coupled with his own unwavering commitment, would become the cornerstones of his success.
However, Yazz Nasir's path was far from a walk in the park. London's diverse neighborhoods presented unique challenges, particularly in areas marked by gang culture and crime. Yet, it was within these very challenges that Yazz found the resolve to overcome adversity. He understood that his family's unwavering support and strong bonds were instrumental in his journey.
Within this bustling urban landscape, Yazz Nasir's sister emerged as a role model. Her achievements served as a beacon of hope, proving that success was attainable even in the face of adversity. Her accomplishments reinforced Yazz's belief that with determination and hard work, he could carve out a path of his own.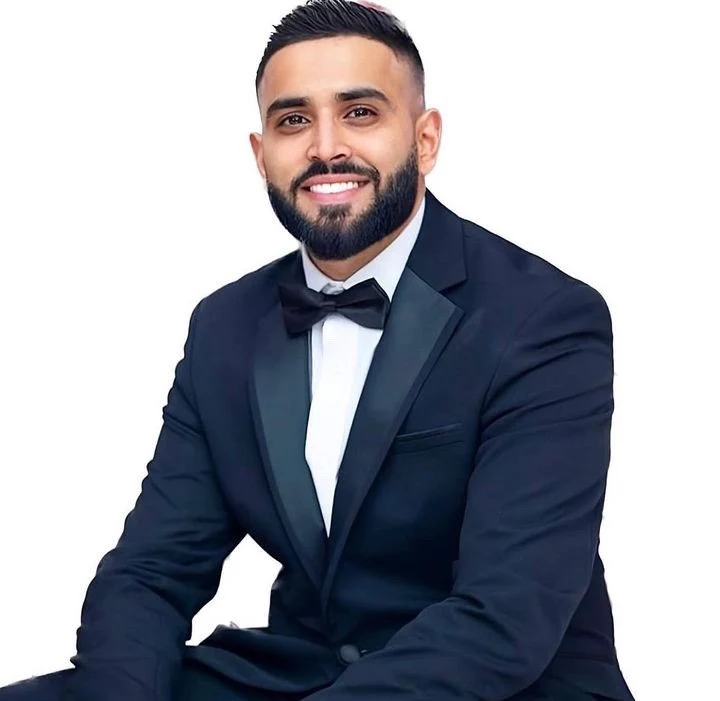 The world of real estate, with its complexities and intricacies, became Yazz's canvas. He was determined to build a name for himself, and hard work became his primary tool. Through the years, he etched his identity into the industry. Yazz Nasir was not merely involved in transactions; he was weaving a tapestry of trust and reliability.
In the process, Yazz ventured into uncharted territories. His fascination with the music industry led him to establish his own record label. This venture marked the beginning of a new chapter, one that allowed him to explore the boundless realms of creativity. However, as with any path of innovation, there were challenges. Fallouts with supposed friends and industry rivals tested his resolve, but he never wavered.
The most profound challenge Yazz Nasir faced was the loss of his beloved father. The man who had kindled his passion and guided him throughout his real estate journey was no longer by his side. The grief was immeasurable, but it became a driving force, compelling Yazz to honor his father's memory through his continued pursuits.
As Yazz Nasir's achievements in both real estate and the music industry began to gain recognition, he found himself in the spotlight. Being in this position allowed him to evolve into a positive entrepreneur, influencing those around him and earning their trust.
Today, Yazz Nasir's aspirations continue to soar. Lux Real Estate, based in the vibrant city of Dubai, is the canvas where he seeks to paint his next masterpiece. Simultaneously, he explores the world of content creation through his podcast channel, 'PodGhost,' which came to life in June 2022.
In a world where success is often measured by the obstacles one overcomes, Yazz Nasir's journey serves as an inspiration to many. His story reflects the resilience, self-belief, and unwavering work ethic required to turn dreams into reality. Amidst the bustling streets of London, Yazz Nasir's name shines as a testament to the fact that success is not merely a destination but a journey—a journey marked by determination and an unshakeable commitment to one's vision.