Ever wondered what are the most boring countries in the world?
Surprisingly, the concept of boredom can be quite subjective, with what one person finds dull, another might consider captivating.
Nevertheless, let's embark on an investigative journey and employ some Proper Hard Science to discover which nation truly deserves the title of the "Most Boring Country in the World."
The Maldives: A Land of Flatness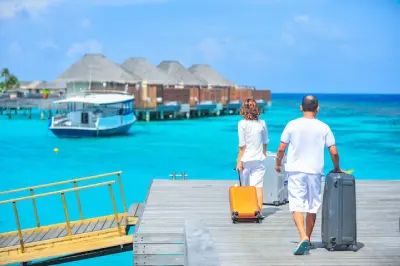 Picture this: crystal-clear waters, luxurious overwater bungalows, and endless sunshine. Sounds far from boring, right?
But wait, there's a twist. The Maldives, despite its breathtaking beauty, lacks elevation. The highest point on these stunning islands barely rises 5.1 meters above sea level.
While it may be a paradise for beach lovers, those seeking mountainous thrills might be left wanting.
Mongolia: A Sea of Emptiness
Ever dreamt of wandering through vast landscapes without a soul in sight? Mongolia's got you covered.
With a population density that's the envy of introverts worldwide, this nation offers unparalleled emptiness.
Spread over a whopping 1,564,100 square kilometers, Mongolia houses just around 3 million people – a mere 1.9 individuals per square kilometer.
It's a solitude lover's dream but might leave extroverts craving a little more company.
Singapore: The Beacon of Political Stability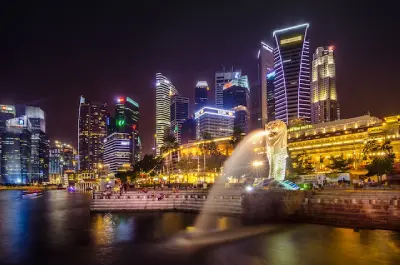 Singapore, often celebrated for its vibrant culture and delectable street food, is a city that thrives on stability.
Ranked as the world's most stable country by the World Bank, it's a haven of predictability.
While this political steadiness makes it a safe and secure place to live, it might not be the go-to destination for adrenaline junkies seeking a wild ride.
Kuwait: Where Alcohol Takes a Back Seat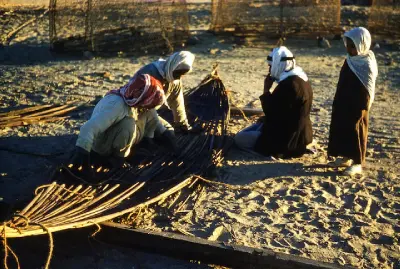 For many, a fun night out involves a glass or two of their favorite tipple. But in Kuwait, that's a dream that's just a bit too far-fetched.
With strict laws against the sale and consumption of alcohol, this Middle Eastern nation isn't the place for party animals.
A night on the town might involve sipping mocktails and enjoying the nightlife without the traditional spirits.
North Korea: The Monotony of Homogeneity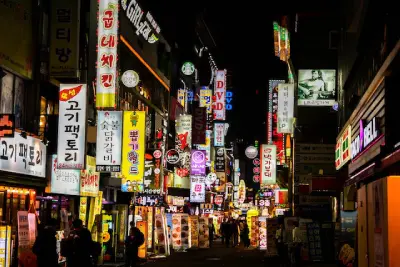 Diversity often brings excitement to a nation, but North Korea defies this notion.
According to a study, it's one of the most ethnically homogenous countries, lacking the diverse cultural tapestry found in many other places.
While it might eliminate certain cultural clashes, it also means missing out on the vibrant blend of traditions that diverse societies offer.
Kiribati: A Land of Mild Weather
If you're a fan of distinct seasons and varying weather conditions, equatorial climates might not float your boat.
Take Kiribati, for instance. Its temperature variance is incredibly slim, with high temperatures ranging from 31.3 degrees in January to 31.8 degrees in October.
Even its low temperatures don't deviate much, hovering around 1.2 degrees difference. The monotony of the weather might not tickle everyone's fancy.
Mexico: The Strain of Working Hours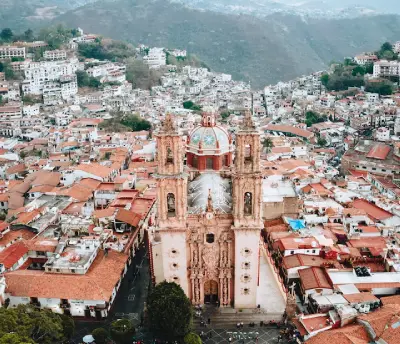 Mexico, a land of spicy cuisine and colorful festivities, might lose some of its charm when you're working your fingers to the bone.
With an average of 2255 hours spent at work per year, the equivalent of around 43 hours a week, leisure time might be a luxury.
In contrast, countries like Germany and Costa Rica offer more relaxed working hours, giving their citizens ample time to soak in the sights and flavors of life.
Conclusion – 7 Most Boring Countries in the World
In a world brimming with diversity, experiences, and excitement, the concept of the "most boring country in the world" may seem counterintuitive.
Yet, as we've explored these different dimensions of dullness and monotony, it becomes clear that what may be uninspiring to one person could hold unique charm for another.
The pursuit of understanding what constitutes a "boring" country is not about labeling places as uninteresting, but rather about appreciating the intricacies that make our world so wonderfully varied.
It's important to recognize that these measures of dullness are not definitive judgments but rather reflections of certain aspects of each country.
The Maldives might lack towering peaks, but it offers unparalleled beauty in its pristine beaches and crystal-clear waters.
Mongolia's emptiness is a canvas for those seeking solitude and a deep connection with nature, while Singapore's political stability fosters an environment of security and progress.
Kuwait's restrictions on alcohol may deter some, but it also preserves a cultural and religious identity that holds immense significance for its residents.
Diversity, or the lack thereof, can be both a source of cultural richness and a challenge to societal cohesion.
While North Korea may have a homogenous population, it's a reminder that understanding and celebrating diversity is essential for fostering a global community that thrives on inclusion and mutual respect.
Similarly, Kiribati's weather, though consistent, showcases the resilience and adaptability of its inhabitants in the face of climatic stability.
Mexico's longer working hours could be seen as a testament to the country's industrious spirit and dedication to economic growth.
It is a reminder that perspectives on work-life balance can vary greatly depending on cultural, economic, and social contexts.
What might be considered "slog-yourself" hours in one country could signify dedication and ambition in another.
In exploring these facets of perceived dullness, we gain insights into the incredible spectrum of human experiences.
What might be seen as the "most boring" attribute of a country often comes with a host of other characteristics that contribute to its uniqueness.
It's a reminder that every place on Earth has something valuable to offer, even if it doesn't fit the conventional mold of excitement.
Remember, there's a certain wonder in the mundane, a hidden charm in the seemingly unremarkable.
The quest for discovery should not be limited by preconceived notions of what constitutes excitement. Instead, let's approach each new experience with an open mind and a heart eager to uncover the extraordinary within the ordinary.
After all, the world's allure lies not only in its grand spectacles but also in its subtle moments, waiting to be noticed and appreciated by those who dare to look a little deeper.