Table of Contents
Imagine a world where magic is a daily reality, where characters from your favorite stories come to life, and dreams turn into enchanting memories.
Welcome to Disney World, where every corner holds something extraordinary waiting to be explored.
While the iconic attractions and characters might steal the spotlight, there's a realm of hidden gems that often go unnoticed.
Join us on a journey of curiosity as we uncover the hidden gems of Disney World that even a 5th grader would be thrilled to discover.
1: Behind The Seeds Tour – EPCOT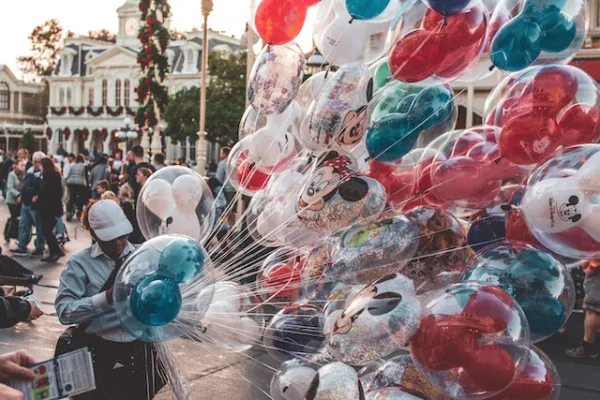 Dive into a realm of curiosity at EPCOT's Behind The Seeds Tour. Journey beyond the Living with the Land boat ride and step into a world of fish farms and greenhouses.
From hybrid striped bass to hydroponics magic, this one-hour adventure promises a unique encounter with nature's wonders.
2: Ferrytale Fireworks: A Sparkling Dessert Cruise – Magic Kingdom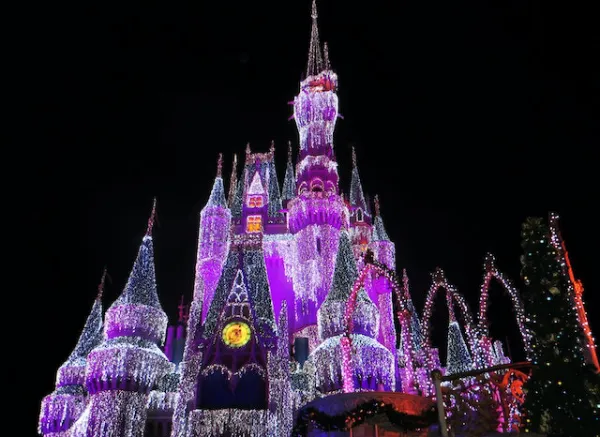 Why settle for crowded streets when you can savor the magic of fireworks from a Disney ferryboat?
Embark on the Ferrytale Fireworks cruise, a ticket to a sparkling show paired with signature treats.
Watch the night sky transform into a canvas of enchantment with Mickey Vision glasses enhancing the experience.
3: Walt Disney Presents – Hollywood Studios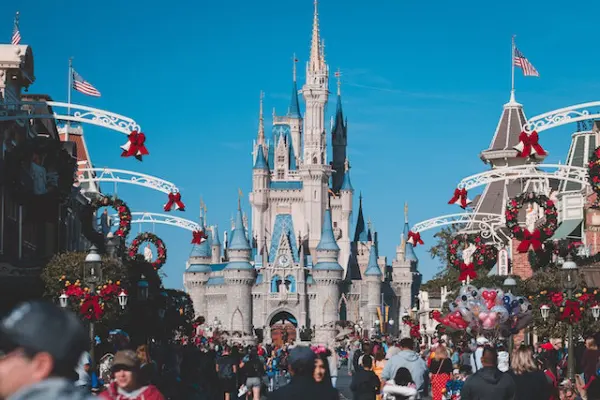 Amidst the Hollywood Studios' hustle, discover solace in Walt Disney Presents.
Walk through an exhibit that unveils Walt Disney's journey and the birth of his creative empire.
From storyboards to legacy, here's where history meets imagination in an often overlooked haven.
4: Electrical Water Pageant – Seven Seas Lagoon
As the sun sets, a twinkling parade emerges on the waters of Seven Seas Lagoon.
The Electrical Water Pageant illuminates the night with its shimmering floats and patriotic melodies.
This spectacle, visible from multiple resorts, adds a touch of magic to your evenings, all without a resort stay requirement.
5: Starlight Safari – Animal Kingdom Lodge
Experience the wonders of the savannah after dark at the Starlight Safari.
Animal Kingdom Lodge invites you on an adventure where you can embrace the wilderness from a different perspective.
Explore night vision goggles and the joy of observing animals under the starry sky.
6: Wilderness Explorers – Animal Kingdom
Calling all adventurers! Animal Kingdom's Wilderness Explorers program turns exploration into education.
Collect badges as you traverse the park, discovering its hidden stories, creatures, and secrets.
It's a journey where learning is intertwined with excitement, perfect for young explorers and curious minds.
7: Port Orleans Resort – Riverside Activities
When relaxation beckons, Port Orleans Resort – Riverside, delivers unique experiences.
From bicycle rides through charming grounds to evening carriage rides and nostalgic cane pole fishing, this gem offers the perfect 'resort day' retreat.
And don't forget those irresistible Mickey-shaped beignets!
8: Art Of Animation Resort Grounds Walk
Explore the larger-than-life worlds of beloved movies at Art of Animation Resort.
This walking tour immerses you in iconic themes while retro sketches and vintage memorabilia adorn the lobby.
A quick Skyliner ride away, this hidden gem is a treat for your senses.
9: Harmony Barber Shop – Magic Kingdom
Amid the bustle of Main Street, the Harmony Barber Shop offers a unique experience.
Beyond haircuts, sprinkle pixie dust and capture the essence of first haircuts with certificates and ears.
A vintage setting and the occasional visit from the Dapper Dans make this a memory worth cherishing.
10: Dumbo's Big Top Tent – Magic Kingdom
Seek refuge from the Florida heat or rain at Dumbo's Big-Top Tent in Fantasyland.
This whimsical haven offers not only seating but also a children's playground.
While waiting for your turn on Dumbo the Flying Elephant, let the kids run wild or enjoy a quiet moment.
11: Mitsukoshi – EPCOT
Escape the heat and immerse yourself in Japanese culture at Mitsukoshi in the Japan Pavilion. From gadgets to Pokémon, this shopping haven offers more than meets the eye.
Discover the thrill of selecting and harvesting pearls in a unique experience that transforms into a cherished keepsake.
As we bid farewell to our journey through the hidden gems of Disney World, we're left with a sense of wonder and awe.
The enchantment that radiates from every corner of this magical realm is not confined to the grand attractions and iconic characters alone.
It's the secret nooks, the lesser-known experiences, and the quiet moments that truly capture the essence of what makes Disney World so special.
Behind every curtain, down every unexplored path, lies a treasure waiting to be discovered by the curious and the adventurous.
These hidden gems are like the scattered pieces of a grand puzzle, each contributing to the tapestry of memories you'll weave during your visit.
From the moment you step foot into EPCOT's Behind The Seeds Tour to the tranquil nights spent observing animals at the Starlight Safari in Animal Kingdom Lodge, the magic that beckons are irresistible.
Disney World isn't just a place for rides and shows; it's a realm of experiences that cater to all kinds of adventurers.
The thrill-seekers may find themselves captivated by the Wilderness Explorers program at Animal Kingdom, while those seeking solace can find respite at the Harmony Barber Shop or the peaceful gardens of Port Orleans Resort.
The nights illuminated by the Electrical Water Pageant cast a different spell, one that evokes a sense of nostalgia and pure delight.
These hidden gems aren't mere novelties; they're the threads that weave memories that last a lifetime.
Whether it's the sparkle of fireworks over the lagoon, the joy of collecting Wilderness Explorer badges, or the tranquil moments spent observing animals under the night sky, these experiences aren't just activities but stories waiting to be shared.
As you navigate the nooks and crannies of Disney World, remember that each hidden gem offers a unique opportunity to connect with the magic on a more personal level.
It's the chance to step away from the crowds and discover a moment of quiet enchantment, to witness the legacy of Walt Disney at Hollywood Studios, or embark on a dessert cruise that turns a fireworks show into a private spectacle.
The beauty of these hidden gems lies not just in their uniqueness but in their accessibility. They're waiting for everyone, from the youngest explorer to the seasoned visitor.
So, don't hesitate to take the road less traveled in Disney World. Wander off the beaten path, embrace the curiosity of your inner child, and let the magic lead you to discoveries that will forever hold a special place in your heart.
As our exploration of Disney World's hidden treasures comes to an end, remember that the magic is boundless, and the enchantment is never far away.
Whether you're discovering the wonders of the Living with the Land fish farm or gazing at twinkling floats on Seven Seas Lagoon, the treasures of Disney World are waiting for you to uncover.
So, the next time you find yourself in the heart of this enchanting realm, remember to seek out these hidden gems, for they hold the promise of making your Disney adventure truly unforgettable.